Shiva Scientific Glass Pvt. Ltd. » Chairman's Message
Chairman's Message
Welcome to Shiva Group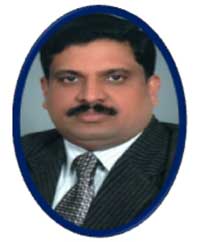 A destination where we enjoy challenge and change, innovate and experiment, keep looking for opportunities which can bring us closer to customers. We build brand product not through media but by trying to reach our customers directly, our effort is not to capitalize and extract short term profits from our products but to pass on benefits across the value chain which has given us opportunity to be among the top three players in most segments that we cover.
Our strength comes from our determination to excel due to which we have formulated systems integrating departments & divisions and created infrastructure to support our ambitions growth plans.
We have made a mark in borosilicate Glass equipment, we expect to achieve similar success in other field s that we are exploring , where we stand today in a very short time is because of the commitment and team work of our employees who have built a very strong base on which the company can look forward to exciting times.
We hope all our customers, partners and stake holders will enjoy and benefit from the Shiva Group experience.
With best regards
SHIVA PRASAD NAIR